One of the most trendsetting destinations in the world, Mykonos has it – almost – all. Still, there was a gap in the market. With the Semeli group's unmistakable seal of quality we are now introducing Deep Blue –- a best in class hybrid seafood restaurant where dining onsite – howbeit tempting – is not the only option.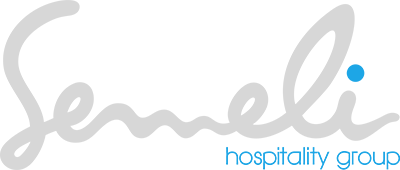 We simply believe most people love seafood – just like we do – and want to share our marine culinary experiences. Featuring the flavours of the Aegean sea, with our delivery Mykonos service, we bring ethically sourced fresh fish, fine shellfish and carefully curated seafood dishes to your everyday table. But we also undertake to cater for your social events and special occasions – no matter their size, style or scope.
Dining in is the new dining out, after all – and dining at home with friends and family is now firmly at the top of our social agendas. With our delivery service in Mykonos, we are here to take the stress out of hosting!